Africa Destiny: African Moroccan Diaspora
Said Cherkaoui • You • Kyoto – Japan /\ Oakland – California, USA •
Let's welcome our new members:

"Be yourself, concerned with doing good and bringing good to those around you, your workplace, your daily environment and your community near and far. Don't just sit like that robot in this picture , participate, comment and share.

Sharp mind needs sharp tools to pass over and cut through the confusion of the maze of communication" By Said El Mansour Cherkaoui
🌍 Time for Change, New Relationship of Closeness, New Approach for Face to Face Communication 🌐

Said El Mansour Cherkaoui: Africa Afrique
African Brothers in Oakland, California – USA: International Conference organized by CITD and Said El Mansour Cherkaoui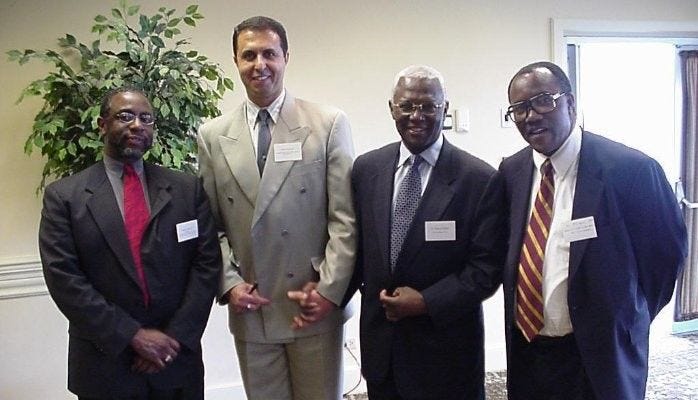 From Left to Right: Dr. Fahem, Dr. Said E. Cherkaoui, Dr. Babacar Ndiaye 5th elected President of African Development Bank 1985-1995, Far Right: Executive of the African Chamber of Commerce, Seattle, Washington State, USA
🌍🌐🌍🌐🌍🌐🌍🌐🌍🌐🌍
Time for Change, New Relationship of Closeness, New Approach for Face to Face Communication 🌐

🌐USA 🌍 Africa🌐



Africa here we come to you, get ready to show your best to the best of opportunities.

Africa the new courtyard for courting and court for attention and attraction.

No more Paso Doble, no more Java, it is time to Rock and Roll the Kasbah and Twist the Floor Dance from the Wolof to the Zulu Land.

🌍 Doing Business in Africa Shaking Washington and Rocking the Marrakech Kasbah: https://moroccodigitall.com/2022/08/05/corporate-council-africa-morocco/

Africa our Motherland Get Ready for shacking your cheeks with the sweet chewing-gum and protein drinks, no more root beer only root canal soda can and roboteers to serve your thirst for progress and development but it is their way in your northern hoods and southern bays alike and what they like.
Said El Mansour Cherkaoui Works – Articles and Reports on Africa developed by Dr. Said El Mansour Cherkaoui ★ Africa ★ Afrique …Continue Reading → click on the titles: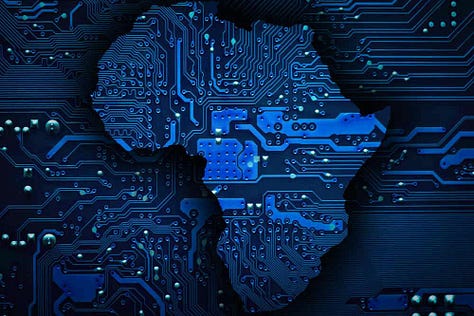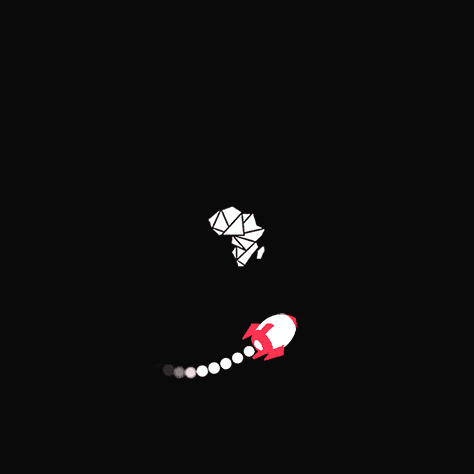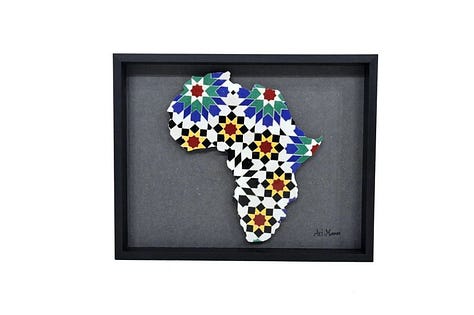 Extracts and Selection of Main Points by Said El Mansour Cherkaoui
Blog Post by Krista Johnson April 5, 2023, Africa in Transition
🌍🌍 🌍 🌍 🌍 The prioritization during the summit of individual trade deals, social and cultural exchanges, and people-to-people ties suggests the United States is looking to build bilateral relationships with select African markets and countries to counter any continental influence by China in particular.
🌍🌍 🌍 🌍 🌍 The explicit incorporation of the African diaspora into U.S.-Africa policy risks segmenting the community into old and new, with important domestic and international consequences.
🌍🌍 🌍 🌍 🌍 Not widely covered, it was students with the Historically Black Colleges and Universities (HBCU) Africa Correspondents Corps who reported during the summit on the conflicting definitions and understandings of the African diaspora. While government officials gave an expansive and cohesive definition of diaspora on the record, by the end of the summit some Africanist scholars observed a distinction being made between the "old" and "new" diaspora. In fact, the U.S.-Africa Leaders Summit brought into stark relief the emergence of narratives that seek to define the African diaspora as the "new" diaspora, comprised of relatively recent, middle-class, economic migrants, as well as social and economic entrepreneurs.
🌍🌍 🌍 🌍 🌍 Largely excluded from this new narrative is the "old" diaspora, the descendants of enslaved Africans. Less tarred by America's history of racism and race demonizing, the "new" diaspora fits well with America's own persona of being a land of economic prosperity and opportunity, and a new whitewashed history of capitalism, untethered to its past in slavery and colonialism, that the United States seeks to promote at home and abroad. Furthermore, with a growing political profile, this "new" diaspora is increasingly being courted by Republicans and Democrats alike.
🌍🌍 🌍 🌍 🌍 African heads of state played into this approach by coming to Washington each with their own agenda. Such geostrategic cultivation of a U.S. "hub and spokes"-type system of discrete, exclusive alliances with individual African countries is likely to encourage further divisions within the African diaspora as sub-groups see benefits to organizing as Nigerian-Americans, Kenyan-Americans, etc. This will likely have implications on the role and use of diasporas as tools of soft power that historically could be utilized to build multilateral cooperation and engagement. A segmented African diaspora may reinforce a state-centric international system and undermine continental cooperation among African states.
But there's a danger that the new U.S.-Africa strategy may encourage not only siloed identities within the diaspora, but siloed opportunities and programs, some focused on the "old" diaspora, and others on the "new." In fact, this is already happening with the existing White House initiative on HBCUs viewed as a program for the "old" diaspora, whereas the new President's Advisory Council on the African Diaspora courting the "new" diaspora. Both initiatives engage broadly with the aim to increase representation and African diasporan voices in U.S. foreign policy, yet they operate completely separately. As the Biden administration continues to allocate funding and resources based on this "new" and "old" diaspora distinction, it will likely have implications for African and African American Studies programs, and perhaps HBCU enrollments, which have grown significantly in recent years.
🌍🌍 🌍 🌍 🌍 As the United States ramps up diaspora engagement in subnational diplomacy, which U.S. cities will be prioritized—Houston with its large African immigrant population over Memphis with its large African American population? The African diasporan constituency already suffers institutionally, relying on disparate and relatively weak advocacy organizations. As the United States prioritizes new networks of mutual cultural and commercial alliances with African constituencies, we need to strengthen historical and strategic alliances within the African diaspora and mitigate against any unintended consequences of the new U.S.-Africa foreign policy.
Share Cherkaoui Newsletter @ Tate Yoko Research Institute
Cherkaoui Journal Newsletter | Said El Mansour Cherkaoui | Substack
World Affairs – Global Business – International Policy. Click to read Cherkaoui Journal Newsletter, by Said El Mansour
Thanks for reading Cherkaoui Newsletter @ Tate Yoko Research Institute! Subscribe for free to receive new posts and support our work.
254 members – Including Karim Basrire and 102 other connections
Last 15 days activity and today is Saturday August 19, 2023
Said El Mansour Cherkaoui You · You Owner International Affairs Analyst
Groups you might be interested in
MISSION – GOAL – OBJECTIVE AND PLANNING ROADMAP
The French Version Française de ce texte peut être révisé dans ce lien: https://lnkd.in/gQvHKrgK

AFRICAN MOROCCAN DIASPORA 🌍 group is your and our vehicle together to return home with the best goodies and opportunities for progress and empowerment to make Africa better for all Africans.

This group intends to OFFER the best that Africa has to offer!

Members: it is also your responsibility, your involvement, and your contribution and the first step is therefore to ask yourself the following question?

Are you just a visitor or/and tourist passing through Club Med or just cruising in the Dunes of the Sahara Lands, in the land of Safir in Peace – Salam Safari in Swahili, or Amazigh Crossing, Tuareg Tribes, Salut au Sphinx along the Pyramids, Nubia, the Katangua market and Ugandan Katanga to land in the Zulu kingdom?

For my part, I consider you as African Leaders among us, so our first question is:

What is the purpose of Africana Club Entreprise?

Ask yourself this question and share with us what will be and should be AFRICAN MOROCCAN DIASPORA – 🌍🌍

Tell us, we are listening to you and we will consider your opinion to satisfy your request, we are here to serve you as well as Africa and all those who are interested in the destiny of Africa and Africans

How can someone enroll and participate in the group?

Why and how can a Member/Reader participate in the group?

What kind of contributions are expected from group members?

What specific actions is the group taking to make Africa better for all Africans?

What kind of progress and opportunities will the Africana Club Enterprise provide?

Who is Said El Mansour Cherkaoui and what is his role in this group?

Now please act on the answer to these questions and help us to continually build between all of us and Africa diverse and constructive pathways and paths that will facilitate our momentum and the DELIVERY of means, instruments, and opportunities to enhance the progress, development, and empowerment of / and / for the benefit of Africans.

Wishing you and all of us repeated success and achievement in this endeavor and this mission, we must accomplish together here in all our shares and as our group's goal and objective.

Any contributions, advancement opportunities, or questions you may have, please feel free to share them with Said El Mansour Cherkaoui at:

support@triconsultingkyoto.com – saidcherkaoui@triconsultingkyoto.com

Best wishes of advance and progress to Africafrique
Said El Mansour Cherkaoui – Said Cherkaoui
MISSION – BUT – OBJECTIF ET PLANIFICATION FEUILLE DE ROUTE
English Version of this text at : https://lnkd.in/gD4CjivY
AFRICAN MOROCCAN DIASPORA 🌍 groupe est votre et notre véhicule ensemble pour rentrer chez vous avec les meilleurs goodies et opportunités de progrès et d'émancipation pour rendre l'Afrique meilleure pour tous les Africains.
Ce groupe entend OFFRIR le meilleur que l'Afrique à offrir
Membres: c'est aussi votre responsabilité, votre implication et votre contribution et la première étape consiste donc à vous poser la question suivante ?
Etes-vous juste un visiteur ou/et touriste de passage au Club Med ou tout simplement en croisière dans les Dunes des Terres du Sahara, au pays de Safir en Paix – Salam Safari en Swahili, ou Croisement Amazigh, Tribus Touareg, Salut au Sphinx le long des Pyramides, Nubie , le marché de Katangua et le Katanga ougandais pour débarquer dans le royaume zoulou ?
De mon côté je vous considère comme Leaders d'Afrique parmi nous, donc notre première question est :
Quel est le but d'African Moroccan Diaspora ?
Posez-vous cette question et partagez avec nous ce qui sera et devrait être AFRICAN MOROCCAN DIASPORA – 🌍🌍
Dites-nous, nous sommes à votre écoute et nous prendrons en considération votre avis pour satisfaire votre demande, nous sommes là pour vous servir ainsi que l'Afrique et tous/tes celles et ceux qui s'intéressent au destin de l'Afrique et des Africains
Comment quelqu'un/e peut-il s'inscrire et participer dans le groupe ?
Pourquoi et comment un Membre/Lecteur/rices peut-il/elle participer au groupe ?
Quel genre de contributions sont attendues des membres du groupe ?
Quelles actions spécifiques le groupe prend-il pour rendre l'Afrique meilleure pour tous les Africains ?
Quel genre de progrès et d'opportunités l'Africana Club Enterprise offrira-t-il ?
Qui est Said El Mansour Cherkaoui et quel est son rôle dans ce groupe ?
Maintenant, s'il vous plaît, agissez sur la réponse à ces questions et aidez-nous à construire continuellement entre nous tous/toutes et l'Afrique des voies et des voies diverses et constructives qui faciliteront notre dynamisme et la LIVRAISON / DELIVERY de moyens, d'instruments et d'opportunités pour améliorer le progrès, le développement et l'émancipation de et au profit des Africains.
En vous souhaitant, à vous et à nous tous/toutes, succès et réalisation répétés dans cette entreprise et cette mission, nous devons accomplir ensemble ici pour tous nos partages et comme goal et objectif de notre groupe.
Toutes les contributions, opportunités d'avancement ou questions que vous pourriez avoir, n'hésitez pas à les partager avec Said El Mansour Cherkaoui à :
support@triconsultingkyoto.com – saidcherkaoui@triconsultingkyoto.com
Meilleurs vœux d'avance et de progrès à Africafrique
Said El Mansour Cherkaoui – Said Cherkaoui
---
Said El Mansour Cherkaoui• You• You International Affairs Analyst
CHINAFRICAFRIQUE BRICS BREAKING THE DOLLAR DIPLOMACY

Chinese President Xi Jinping will attend next week's summit of the BRICS nations in Johannesburg, followed by a state visit to South Africa, the Foreign Ministry said Friday.

CHINAFRICAFRIQUE BRICS BREAKING THE DOLLAR DIPLOMACY

#AFRICA #CHINA #BRICS #southafrica #india #russia #brazil #saidelmansourcherkaoui…see more
China's Xi to Attend BRICS Summit in South Africa Followed by State Visit
143 impressions – View analytics
Feed post
Said El Mansour Cherkaoui• You• You International Affairs Analyst
INVITATION AU VOYAGE – Invitation to the Voyage …
Invest in the Tangier-Tetouan-Al Hoceima region: Shape the future of your business globally!

Invitational Introduction by Said El Mansour Cherkaoui – Said Cherkaoui with the poetic path traced by Charles Baudelaire

L'Invitation au voyage. Mon enfant, ma soeur, Songe à la douceur. D'aller là-bas vivre ensemble! Aimer à loisir, Aimer et mourir. Au pays qui te ressemble!

My friend, my peer, my brother, and my sister imagine the opportunities of investment waiting for your dreams in the royal land where the sweetness of ancestral memories and origins you will see, look like you.

Join us to evaluate and participate in building paths, places, and reasons to anchor the returning vessels of the Moroccans visiting their homeland to vibrant and dynamic ports of welcoming and productive investment possibilities.

Don't miss out – click below to discover the highlights and sail cross your investment voyage with #Investangier!

Welcome back home – The Land of the True Believers in their potential to make a difference and realize their dreams.

Attn.: Jalal B. Jalal B. – https://lnkd.in/gFuj_Sia
Directeur Général / CEO Chez Centre d'Investissement de la Région Tanger-Tétouan-Al Hoceima
Regional Investment Center Tangier-Tetouan-Al Hoceima
Website: https://lnkd.in/gzmh-E5C
Phone: +212 53 934 2303

LinkedIn: https://lnkd.in/gPwVFKSd
https://lnkd.in/eM2bgSzM
https://lnkd.in/gsAuCx_d…
Investangier: Once you are here, you are every where!Investangier: Once you are here, you are every where!2,173 followers2,173 followers 1d • 1d •
🌍 Exciting Seminar Highlights Alert! 🎥✨

Thrilled to share the remarkable moments from the seminar organized by the Regional Investment Center of #Tangier #Tetouan #AlHoceima in celebration of the National Day of #Moroccans Living Abroad ! 🇲🇦🌟
#InvestInMorocco #MoroccanDiaspora #GlobalOpportunities #InvestmentProspects #TangierTetouanAlHoceima #SeminarHighlights #NationalDay #EmpoweringDiaspora #InvestmentTerritories
Watch the video showcasing insightful discussions on the tailored #investment #opportunities and territorial offerings designed exclusively for our esteemed Moroccans residing across the globe. Your journey to a prosperous investment #future begins here! 🌐💼
Join us in leveraging these exceptional prospects and let's continue to build bridges that connect our vibrant Moroccan community with the dynamic landscape of investment possibilities. 🤝🌏
Don't miss out – click below to relive the highlights and embark on your investment voyage with us! 👇📽️
#MoroccanPride #InvestmentSuccess #GlobalNetwork #DiasporaEngagement #InclusiveInvestment #Empowerment #BusinessOpportunities #InvestmentSeminar Investangier: Once you are here, you are every where!…see more
MRA Day 2023 Seminar Best Moments Investangier
MRA Day 2023 Seminar Best Moments Investangieryoutube.com
Connect and interconnect with personalities, decision-makers, and innovative entrepreneurs who strive to make a difference and develop enterprises that can create jobs, transform the entrepreneurial environment, and provide new impetus to Africa and Morocco for the well-being of their compatriots and their countries of origin.
Welcome to your Group: African Moroccan Diaspora
This group intends to encourage, attract, develop, facilitate and promote investments in Entrepreneurial projects, startups and small business in Africa and Morocco.
How can we achieve these goals?
Our Members will the conduit for the investment development through publishing and sharing their own projects, info, business intelligence, insights and experiences with the rest of the members.
Our respective engagement, participation and collaboration will be driving force for ideas, projects and entrepreneurial ideas and actions that can be transformed in real business opportunities and real operations.
This is the place for all of us to share our insights, visions, ideas, and perspectives on how to be and strive as Leaders to inspire African and Moroccan Entrepreneur/es to be and act as World-Class Leaders.