Germany and Africa: New Clean Energetic Relation
saidcherkaoui@triconsultingkyoto.com
German Chancellor Olaf Scholz the New Teutonic African pledges €4 billion in #Africa's green energy
On November 20, 2023, Chancellor Scholz after meeting African leaders and heads of international organizations during the G20 conference, said the conference with African leaders was "the starting signal for stronger, reliable cooperation between Africa and Europe to realize climate-friendly energy supply based on green hydrogen." Scholz announced that Germany will invest 4 billion euros in green energy projects in Africa up to 2030.
German Chancellor Olaf Scholz announced that Germany will invest 4 billion euros in sustainable energy projects in Africa until 2030. The goal is to help Africa to improve its role in renewable power, green hydrogen, and critical raw material extraction. Scholz also noted that these investments could help Europe's largest economy achieve its own transition to carbon neutrality.
Germany's energy transformation, known as the "Energiewende", is the country's planned transition to a low-carbon, nuclear-free economy. Germany's parliament requires that the electricity supply will be nearly climate-neutral by 2035 and that 80% of electricity must come from renewable energy by 2030.
Germany's current energy and climate policy requires that:
Electricity supply is nearly climate neutral by 2035
80% of electricity comes from renewable energy by 2030
Germany's Renewables Energy Act came into effect on January 1, 2021. The law aims to make electricity supply and consumption carbon-neutral by 2050. The law also specifies how quickly sustainable energy sources, like wind and photovoltaics, will expand over the next few years.
Around 800 German companies operate in Africa. These companies include:
Car manufacturers: Volkswagen, BMW, and Daimler
Other companies: Siemens, Bosch, Commerzbank, BASF, Bayer, Bilfinger Berger, DHL, Deutsche Bank, Lanxess, Mercedes Benz, MTU, SAP, and ThyssenKrupp
These companies have combined investments of €10 billion. Some other companies that are currently participating in Africa include:
B. Braun Melsungen AG
BioNTech SE
Boehringer Ingelheim GmbH
Merck KGaA
ODDO BHF
Robert Bosch GmbH
SAP SE
Some actions taken by Germany and the European Union include:
Germany and other European countries are trying to reduce their economic dependence on China. They view China as a strategic competitor in Africa like in their own countries and want to ensure reliable supply chains in friendly third countries.
Germany: Announced a strategy to reduce dependence on China in critical sectors like medicine and lithium batteries. The Bundesbank warned that excessive dependence on trade with China is a threat to Germany's business model.
European Union: Ministers backed a plan to reduce the bloc's economic dependence on China. However, some member states are resisting signing onto a European Union strategy to respond to China's clout in Africa.
The United States has a strategy toward Sub-Saharan Africa. The region has one of the world's fastest-growing populations, the largest free trade areas, and the most diverse ecosystems.
Strategy and Coordination of Direct Intervention and Structured Exclusion Strategy at the level of Indirect Investment as well as at the level of Direct Investment targeting Lobito and China
The African game of chance and as luck would have it, Germany on one side and the European Commission on the other with the USA: Lobito Lobito while Zambia had just experienced a slump at the level of payment of its international debts. Investment does not wait, it is better to strike the iron while it is red, and hot in front… Watch out and make way, the train with capital is arriving in the remote mines of the heart of Southern Africa to remove China from the African landscapes and horizons.
Germany has a wide range of relations with African countries. Germany is South Africa's second-largest trading partner. South Africa is Germany's most important trading partner in sub-Saharan Africa, with trade worth more than 20 billion euros.
Germany's colonial empire included parts of several African countries, including:
Burundi, Rwanda, Tanzania, Namibia, Cameroon, Gabon, Congo, Central African Republic, Chad, Nigeria.
Germany colonized these areas to provide a reliable source of raw cotton and natural resources for their growing industrial sectors.
In Namibia, German is recognized as a national language. English has been the country's sole official language since 1990, but German enjoys official status at a community level in many areas.
German Chancellor Olaf Scholz on Monday 20, 2023 will host a meeting of African and G20 nations in Berlin.
Leaders from more than a dozen African countries will gather in Germany over the next two days for the G20 Compact with Africa conference, which aims to help bolster private investment in the world's poorest, but fast-growing, continent.
Underscoring renewed interest in Africa, European Commission President Ursula von der Leyen, French President Emmanuel Macron, and Dutch Prime Minister Mark Rutte will be among those attending the summit in Berlin, hosted by German Chancellor Olaf Scholz, according to German government officials.
The gathering is part of the Compact with Africa (CWA) initiative established during Germany's 2017 presidency of the G20.
The CWA aims to generate additional private investment in the African nations to boost their economies.
German Vice-Chancellor and Economy Minister Robert Habeck will also attend Monday's summit, along with EU Commission President Ursula von der Leyen, French President Emmanuel Macron, ten African heads of state and government, and more than 30 ministers from across the continent.
"Interest in the Compact with Africa has grown steadily," said Heiko Schwiderowski, Africa specialist at the Association of German Chambers of Industry and Commerce, known by its German abbreviation DIHK. The Interest of Germany in Africa is the Destiny of its Natural Resources.
Here are some related interesting articles and topics to read:
Schwiderowski emphasized that the investment conference with 800 delegates is being billed as the largest business conference that has ever taken place on German soil.
Scholz backs African Union bid to join G20
Boosting investors' confidence
Germany's business and political leaders are sending out a very important signal, according to Schwiderowski, who said that working to expand economic relations is a worthwhile endeavor.
Some 13 African countries have so far joined the initiative: Benin, Burkina Faso, Ivory Coast, the Democratic Republic of Congo, Egypt, Ethiopia, Ghana, Guinea, Morocco, Rwanda, Senegal, Togo and Tunisia. As one of Africa's largest economies, South Africa holds the co-chairmanship.
Other countries, such as Angola, Zambia, Nigeria, and Kenya, are attending the Berlin conference as guests.
Has the CWA brought more prosperity to Africa?
Belt and Road Initiative: A Key Pillar of the Global Community of Shared Future … Continue reading
Ghanaian analyst Emmanuel Bensah said that initiatives such as the CwA are an important tool for assessing African economies and also serve as a barometer that measures countries' development, "because they make it possible to get snapshots of different countries and see what is happening with them and what needs to be improved."
Bendah is also eyeing the long-delayed African Continental Free Trade Area (AfCFTA) agreement that aims to create a single unified market for the continent's 1.3 billion people and boost economic development.
XN Iraki, an associate professor at the University of Nairobi specializing in economic growth, said that it is still too early to take stock of the CwA.
"Compact with Africa was a great idea but six years is too short a time to see the effects," Iraki told DW.
Although CwA should attract investors from the G20 countries, the fundamentals on the ground are not necessarily favorable for private investment, Iraki added.
"We don't have very good infrastructure, political instability, and the belief that African countries need to be helped by someone."
However, Iraki believes it is time for African countries to take on more responsibility. "CwA is still in the development stage, let's give it more time," he said.
https://www.dw.com/webapi/iframes/widget/en/63741524
German economic expert Robert Kappel is more cautious.
"There is a need to reform this model and pay much more attention to the fact that Africa's interests play a much greater role," Kappel told DW. "Africa's interests lie in industrialization, it creates jobs."
Many African countries have initiated reforms and thus improved the framework conditions. Countries such as Ivory Coast, Ghana, Senegal, Ethiopia, and Tunisia have also seen increasing private investment from the G20 countries, but at a rather low level.
Nevertheless, only two countries are investing primarily in the energy and raw materials sector: Morocco and Egypt.
Despite the push from Berlin to boost German-African business ties, trade and investment links remain modest.
Kappel suggested that it would perhaps be more sensible to expand the continent's infrastructure in order to boost intra-African trade.
That would also create new jobs for the majority of the population – something that the G20 Compact with Africa has yet to achieve, he concluded.
This article was originally published in German
Edited by: Keith Walker and Said El Mansour Cherkaoui
To contact the Author for public speaking, advising, or consulting engagement, please send an email to: saidcherkaoui@triconsultingkyoto.com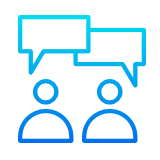 You Need to Know more about TRI CK USA
You Want to Introduce Yourself and your Business or Project
Please complete and Submit this form